La Grande Traversée du Pays de Chimay
One of the most beautiful hikes in Belgium
All year round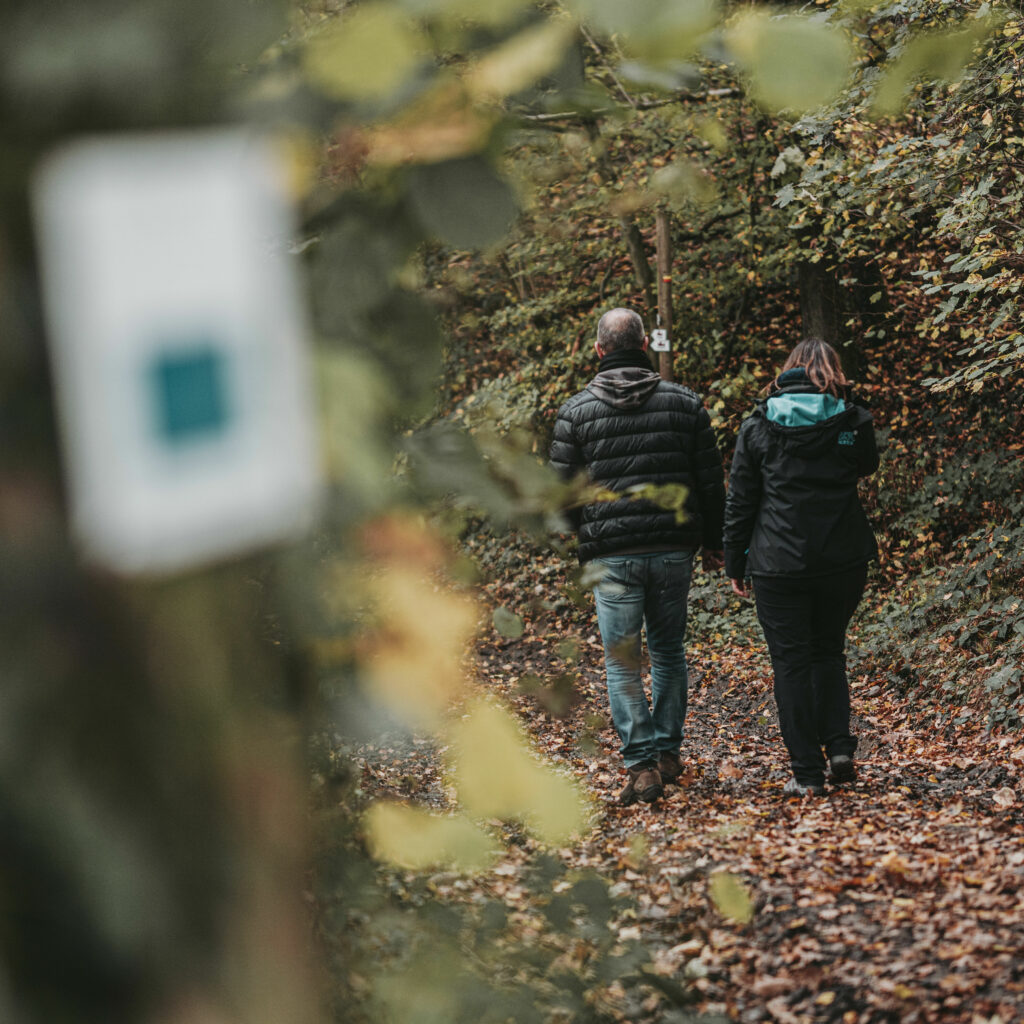 How to get there
5 points de départ (Sivry Rance, Chimay, Herges, Viroinval)
Route
The Grande Traversée Trail in the Pays de Chimay Forest comprises more than 170 kilometres of signposted trails through woodland, picturesque villages, limestone lawns, meadows and more. You can tackle the trail in several stages by staying in a bivouac or bed and breakfast and discover different sections as the seasons change.
A workout for the trek
The trail is not a loop and there are a number of starting points. There are different sections of varying lengths.
Section one starts in Macquenoise, goes to Virelles and measures 34.5 kilometres.
Section two spans almost 34 kilometres. It starts in Sivry and also ends in Virelles.
Virelles is also the starting point for section three, which ends in Hastière and lasts over 84 kilometres.
Finally, the last section, which spans 25 kilometres, connects Olloy-sur-Viroin and Philippeville.
This route is perfect for discovering southern Belgium. It is also good training for those who are planning to hike in the mountains or in steeper terrain.
The first bivouacs in Belgium
The very first bivouac areas in Belgium were set up on this hike. There are ten in total. To wrap your head around the idea, picture green spaces scattered across the trail and designed to accommodate campers.
There are benches, rubbish cans and places to start a fire. Bivouac areas can be accessed between 4 p.m. and 10 a.m. There are dry toilets in some of them.
You just need to bring your own meal and water supply. We check the shops on-site before we left. We particularly loved the Maz'Pain bakery. It is located next to the Mazée bivouac and offers sourdough bread.
Exceptional viewpoints: la Roche à Lomme, le Fondry des chiens
The trail passes through a number of different landscapes. It traverses vast expanses of woodland and rural landscapes. The Viroin and Hermeton valleys take you along bucolic rivers, with an essential stop at the Fondry des Chiens, an exceptional geological site.
A detour via the Roche à Lomme viewpoint offers an amazing panorama. Another exceptional detour is the Mazée bivouac, which represents an unusual sight in Belgium.
A day out walking or a hike lasting several days – what speaks to you?