Trapper/survival outing
Tips to know when you are lost in the Chimay forest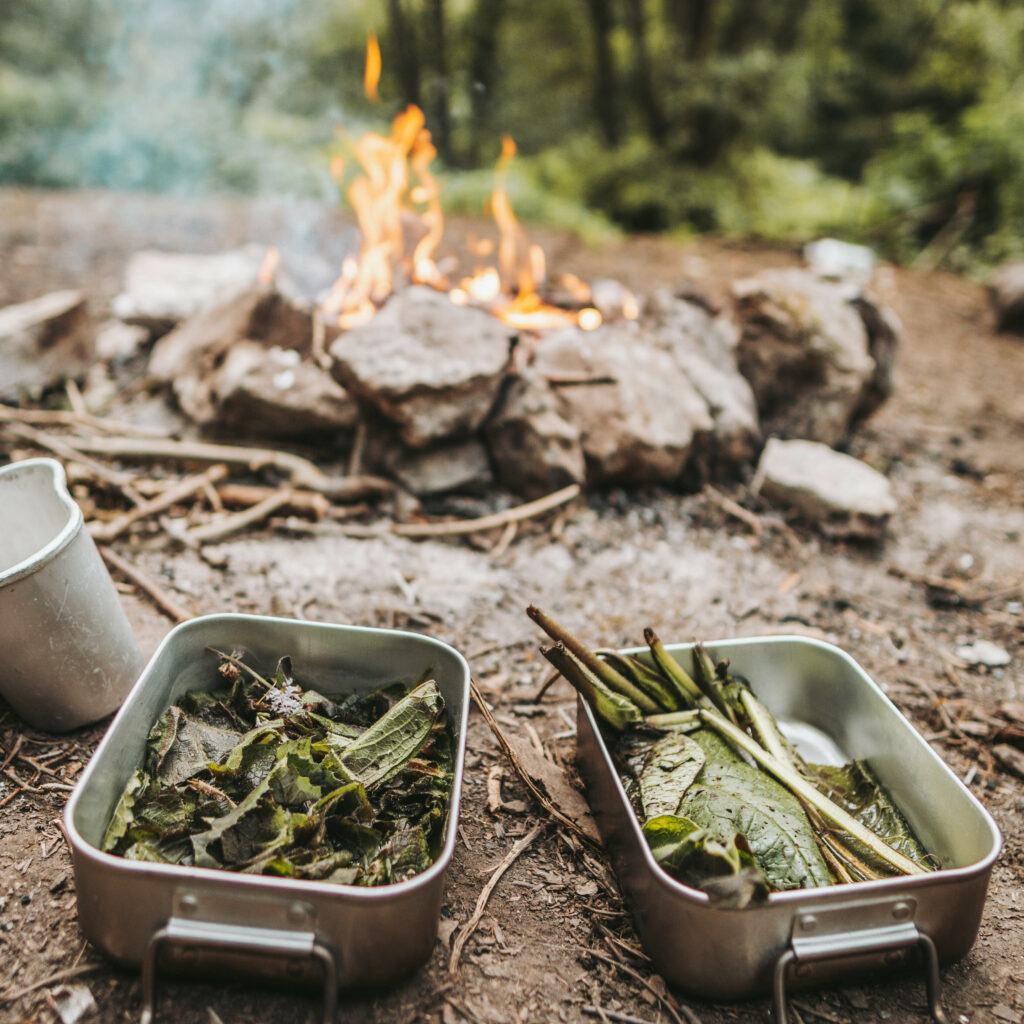 A trapper outing involves setting out for a few days with the bare minimum, and learning to survive with what nature provides. You taste wild plants, set up your bivouac tent, make a fire and so forth. In short, you create a Robinson Crusoe-style base in order to survive, or simply to enjoy getting to know your environment better.
An unusual experience in the Chimay forest
The adventure unfolds in various locations, depending on what interests you. You can opt for the Virelles pond, or the Pays de Chimay forest. You're free to choose your own package, based on the number of participants and what is available. No matter what package you choose, though, the basics remain the same: survival.
Once you set off with your well-prepared little backpack (it's quite light; wow, it's crazy to realise what you really need), you're ready to discover life in the wild. Don't know which way to go? You'll learn to get your bearings. Cold? You'll learn how to start a fire the traditional way. Tired? You can pitch your bivouac tent for the night.
When we say a unique experience, that's exactly what you'll be doing.
A natural adventure in Wallonia
Another pleasure that you'll discover through this experience is learning more about the flora and fauna around us. It's pretty wild that we often walk among nature and yet we sometimes struggle to name more than five different plants that we encounter en route.
The same is true for trees and insects. We often recognise them by sight, or sometimes by name. But it's not always easy to say more about them.
Here, you'll experience things to the full. Not only will you learn to recognise trees, but you'll discover what they can tell us, such as the make-up of the soil or what they indicate about the area in which they are growing.
You'll awaken all five senses. You'll learn to tell the difference between wild plants that can be consumed without any problems and those that taste bad or, even worse, are poisonous.
A unique activity that combines sports and nature
The experience lasts between one and four days, depending on the operator. This is a sport in its own right. Following animal tracks or finding drinking water is no easy task. However, it's also about nature. Spending a night in the forest, or cooking over a wood fire, immerses you in the world of flora and fauna.
This is clearly a unique activity and an experience you'll not soon forget. This is especially true if you try it with your family and teenage children, for example. After a few days in nature, day-to-day life will take on a whole new flavour.
Are you ready to leave your phone, your car and the comforts of home behind for a few days and embark on an extraordinary adventure?
Even with a little stress in the face of the unknown, adventure awaits.