Aubes sauvages
A breathtaking spot for canoeing in Belgium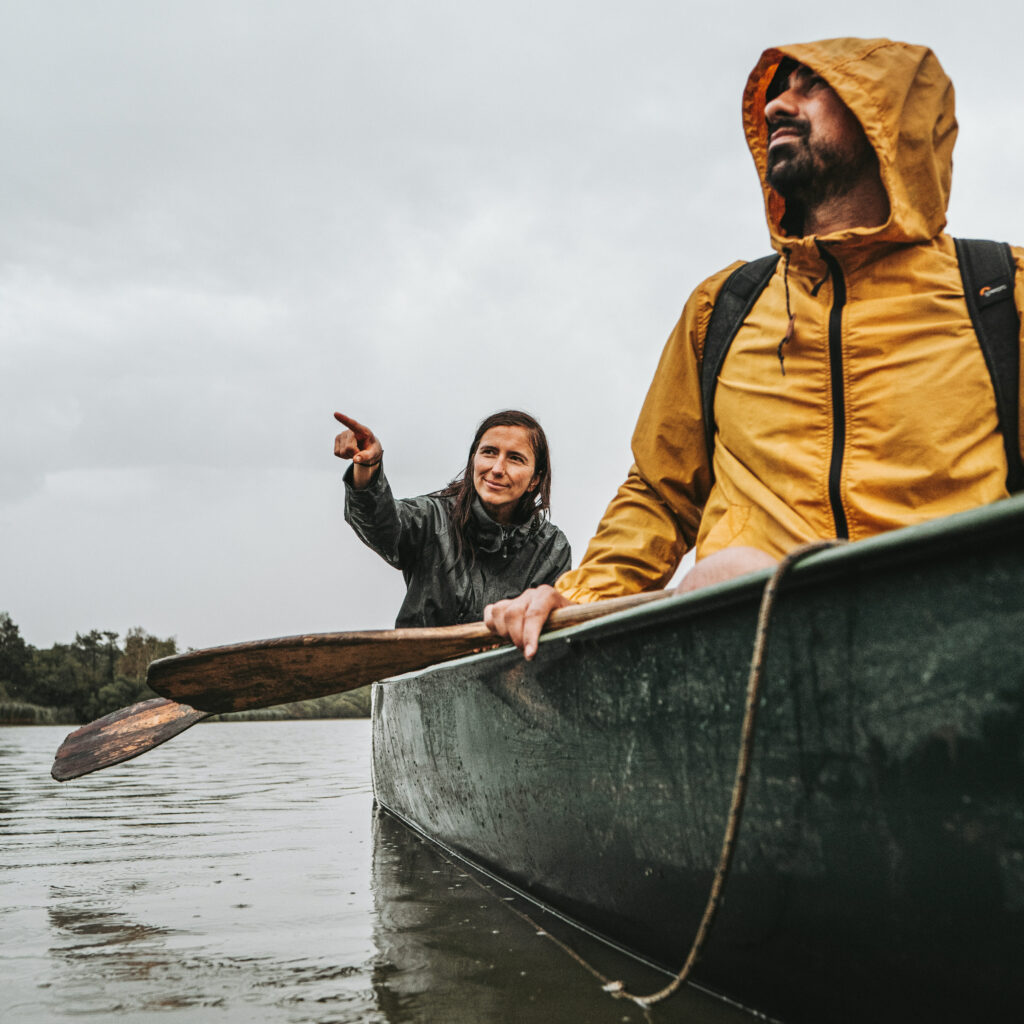 How to get there
Rue du Lac 42, 6461 Chimay
Route
The advantage of the rabaska, a type of canoe/kayak that seats ten people, is that it allows you to discover the Aquascope, a nature reserve spanning more than 130 hectares (including 80 hectares of water), directly from the pond in Virelles, a stone's throw from Chimay.
A departure from the Aquascope along the huts in the early morning
The Aube Sauvage experience does not end with the rabaska tour. It takes you all the way up to the sunrise. It's a pretty wild experience, regardless of the weather.
Imagine getting up at dawn (a bit like getting up very early to leave on your holiday) and meeting a nature guide at the edge of the lake an hour before the sun rises. You board the canoe in boots with a torch.
The magic begins when the guide pushes the rabaska off from the shore.
After the sunrise: time to treat yourself to a local breakfast
This trip on the water ends with a tasting of local produce. The hot drinks come just in time, especially after your early rise. More treats are offered; these change with the seasons, but we'll leave you to discover them when you get there.
Giving away all of the secrets would rob this timeless moment of its magic.
No surprises: prices and reservations available online
The website allows you to book the Aube Sauvage experience online. Check the dates, but don't dawdle – places are going fast.
When the canoe excursion is over, don't hesitate to take a stroll through the reserve. This is also included in the cost of the experience.