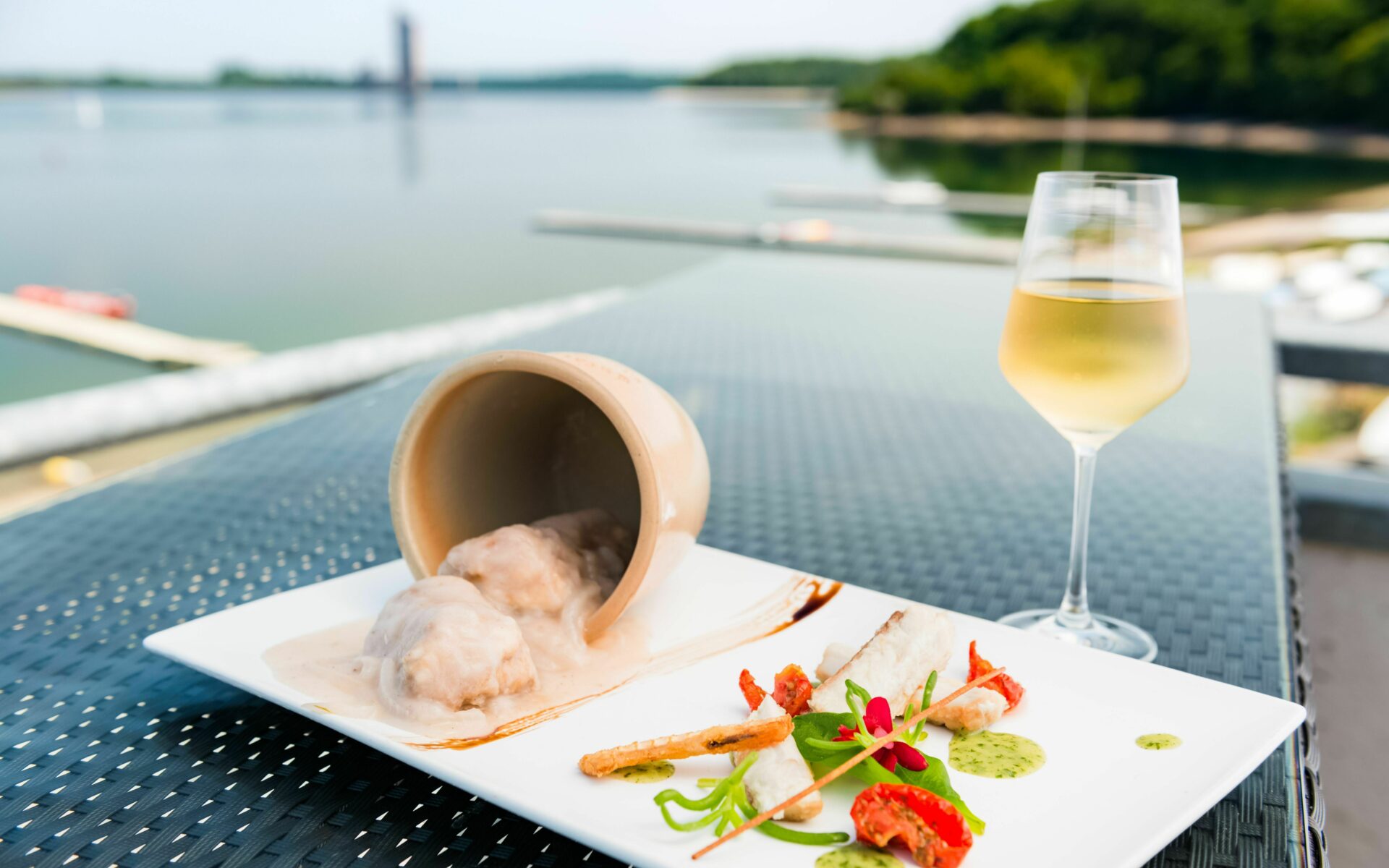 Discover the delicacies of the Pays des Lacs
Discover our producers and local specialities. Beers, cheeses, cured meats and unusual dishes are on the menu. There's something for every taste. Unique culinary experiences to share with your family or friends.
7 breweries to visit in the Pays des Lacs
Did you know…
Escavèche appeared in the 15th century. This is a typical dish in the south of the Pays des Lacs and was inspired by Spanish cuisine! It is prepared with fish and vinegar and can be eaten as a meal or an aperitif to cool off during the summer.
Taste the Pays des Lacs
Macaro'n Co

Brewery Escaillonne

Chimay Experience

Vanlieff's chocolate factory

The Erquelinnes Brewery

Brewery of Eaux Vives

The Biercée Distillery

Fagnes Brewery

Le Tri-Marrants

Flavours of Thiérache