Natafée
A magical moment with a (good) witch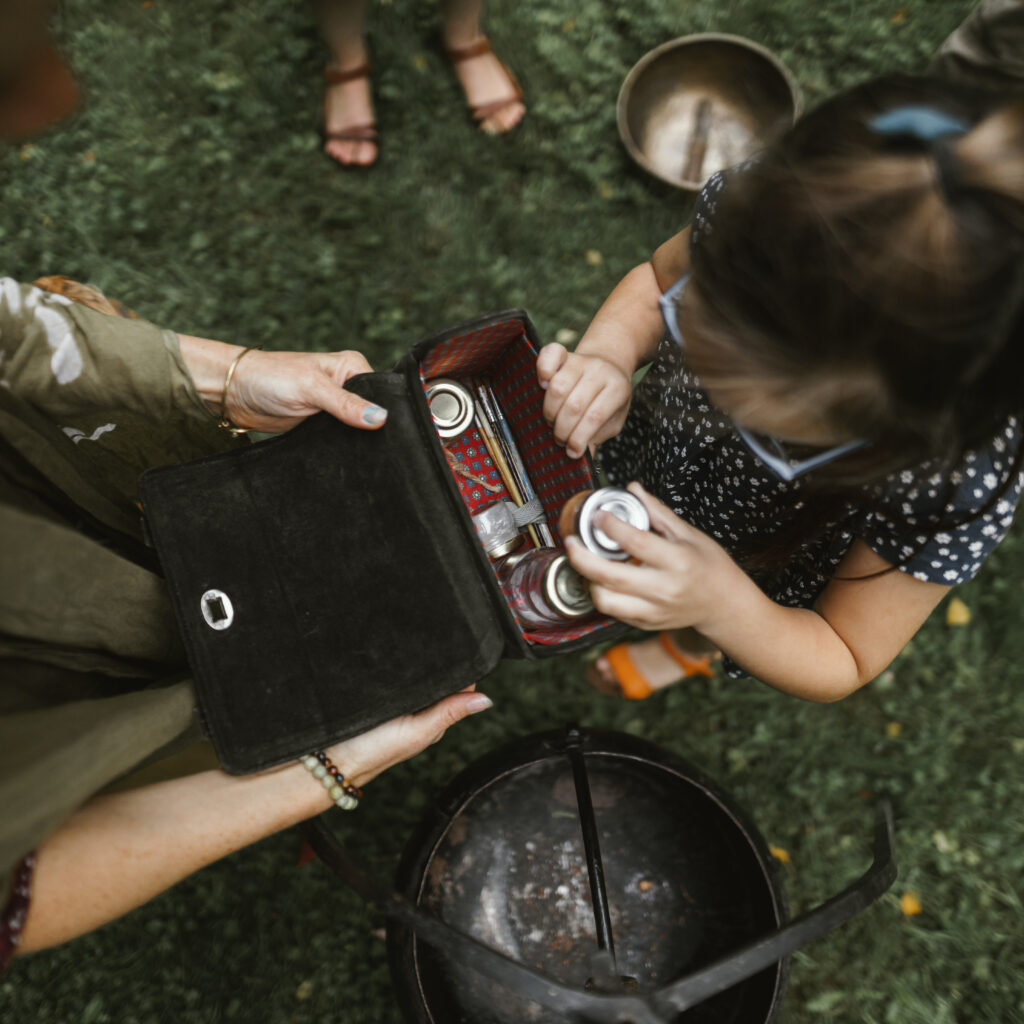 How to get there
Rue de la Blanchisserie 3, 6280 Gerpinnes
Route
Nathalie, a nature host and storyteller, invites us into her home to share a magical moment based around nature and its benefits. The activities are adapted based on guests' ages and the weather. You can extend these timeless experiences with a night in a caravan.
Entertainment based around nature and wild cuisine
Natafée (whose real name is Nathalie) shifts away from the cliché image of the ugly, cruel witch from cartoons. She is an inspiring character who loves nature, understands it and shares its secrets with us.
Natafée invites us into her garden. It typically starts with a treasure hunt.
Then she introduces you to wild plants for an hour or two, while also telling stories. She adapts to her audience, depending on their age and what they are interested in. You learn about wild cuisine, herbal teas with therapeutic properties, useful concoctions and more.
You'll enjoy her focus on nature and listening to your heart, which never strays into simplistic speeches. This is a great time to get back to basics.
Activities for birthdays, events and more
Natafée organises a variety of activities. For example, you can create items based around plants. You work with natural ink, clay, dyes and so on.
You can also take a walk with her, accompanied by a donkey, to discover wild plants. Stories and anecdotes are always included.
Natafée organises à la carte entertainment for events.
During school holidays, she offers themed days and storytelling evenings.
A Nordic bath and a unique stay in a caravan
Natafée has equipped a section of her garden with a caravan and a Nordic bath. The accommodation is simply decorated, effortlessly reflecting the spirit of the location, which is both a return to basics and a time for yourself.
When you book a night in the caravan, you get story time as well, often with a philosophical edge. She also offers to share information about the Nordic bath, based on the different elements (fire, water, etc.).
You'll enjoy these storytelling moments, which sweep you away to somewhere else.
A wild cooking workshop or a storytelling stroll – which will you choose?